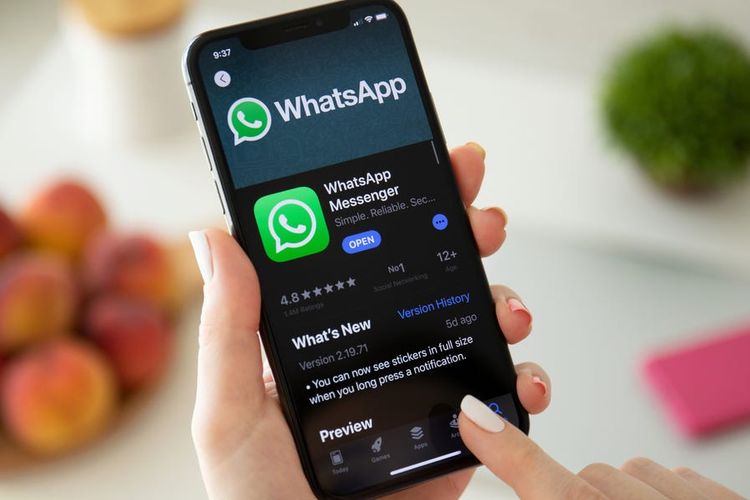 WhatsApp Business allows you to utilize WhatsApp as a customer service channel for your company. It allows customer support employees to collaborate more easily because it can be installed on different devices. And there's more. We need to understand how buyers benefit from enterprises' use of WhatsApp Business because consumer pleasure is the foundation of business success.
Familiar Territory
You (the company) run across them (the customers) in familiar territory. There is a demand for more text message communication with businesses. And with WhatsApp as the world's most popular messaging program, there's no better place to be. You're meeting your clients in a region they're familiar with by reaching out to them on WhatsApp, a platform they're much more likely to be on than any other. This makes things easier for them because they won't have to switch between numerous channels to communicate with your company.
Solve Problems Right Away
Three out of four customers believe that contacting a live customer support staff takes too long. WhatsApp is a useful tool. The benefits of WhatsApp Firm – or at least communicating with a business that uses it – for the customer are two-way and speedy communication, as well as quick responses. Customers gain with WhatsApp Business since their messages and issues are responded to quickly. Even if they have to wait a little longer, their ears will not be riveted to the phone, and they will be able to go about their business until the WhatsApp message notification sounds.
From beginning to end, you'll have a great shopping experience
Customers can have a one-stop buying experience with WhatsApp. Customers can be directed through the various stages of the buying funnel, all the way to checkout, in a single app. One of the benefits of WhatsApp Business for clients is the in-app shopping experience, which is made possible by WhatsApp and the attractiveness of Facebook advertising that click to WhatsApp. To put it another way, everything from product browsing and FAQs to putting goods to basket and checking out can be done entirely within WhatsApp.
Keep them informed through multimedia and interactive customer service
One of the advantages of WhatsApp Business for clients is the app's multimedia capabilities. Apart from text, WhatsApp can send pictures, videos, attachments in various formats (.pdf,.docx,.apk, etc.) and even location and contact sharing. This opens up a whole new universe of customer service possibilities because communication is no longer limited to text. The ability to send interactive messages using WhatsApp Business aids in keeping dialogue moving.
For more information on how WHATSAPP BLASTING can help your blastings, head to our websites at skyblast.operion.com.my.